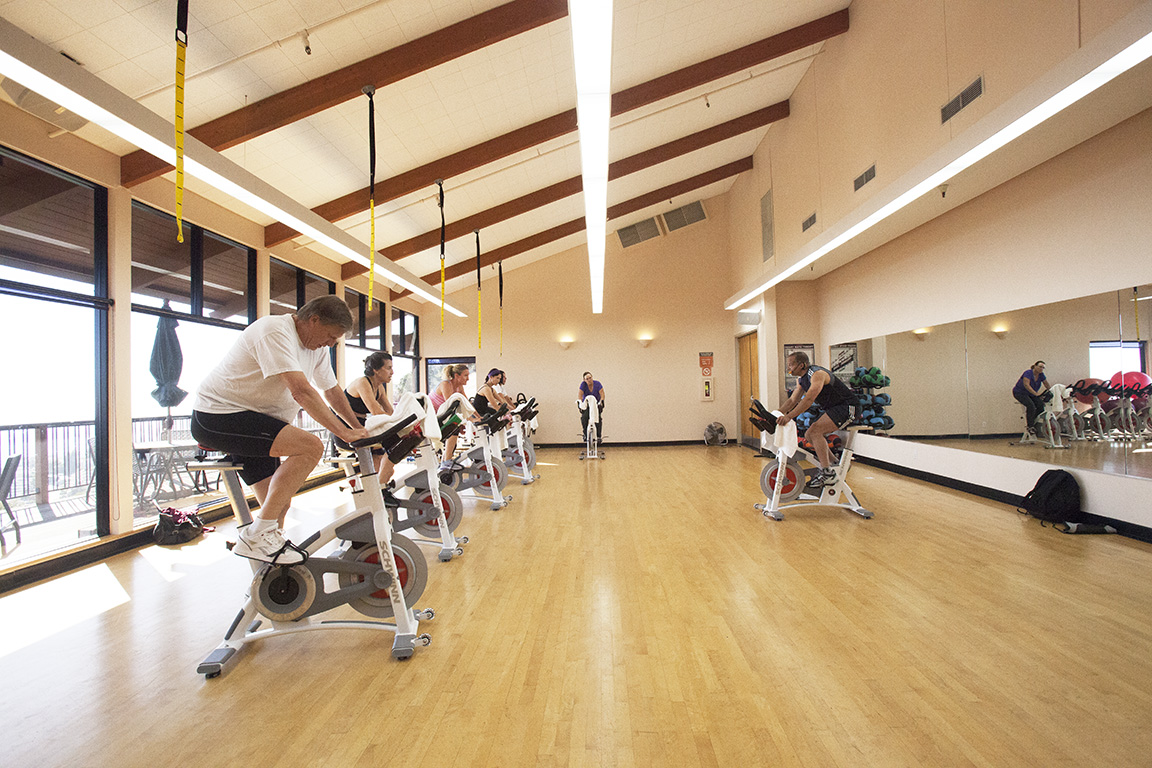 Oakland Hills Tennis Club, Oakland, California
Without a doubt the Oakland Hills Tennis Club has a site placement unsurpassed in the East Bay Hills. The challenge of this club was constructability in the severe slopes of the hills. After overcoming endangered species of plants, hill stability issues and very active neighborhood concerns, the design solution has an overwhelming view of the entire San Francisco Bay.
The club has become a landmark structure and facility. This club epitomizes the life style, the pride, the values of San Francisco bay residents. The quality of the club continues to be the benchmark for other clubs to aspire to.
The club offers tennis, aerobics, fitness programs, massage, banquets, sauna, swimming (lap and recreational) and special custom fitness programs.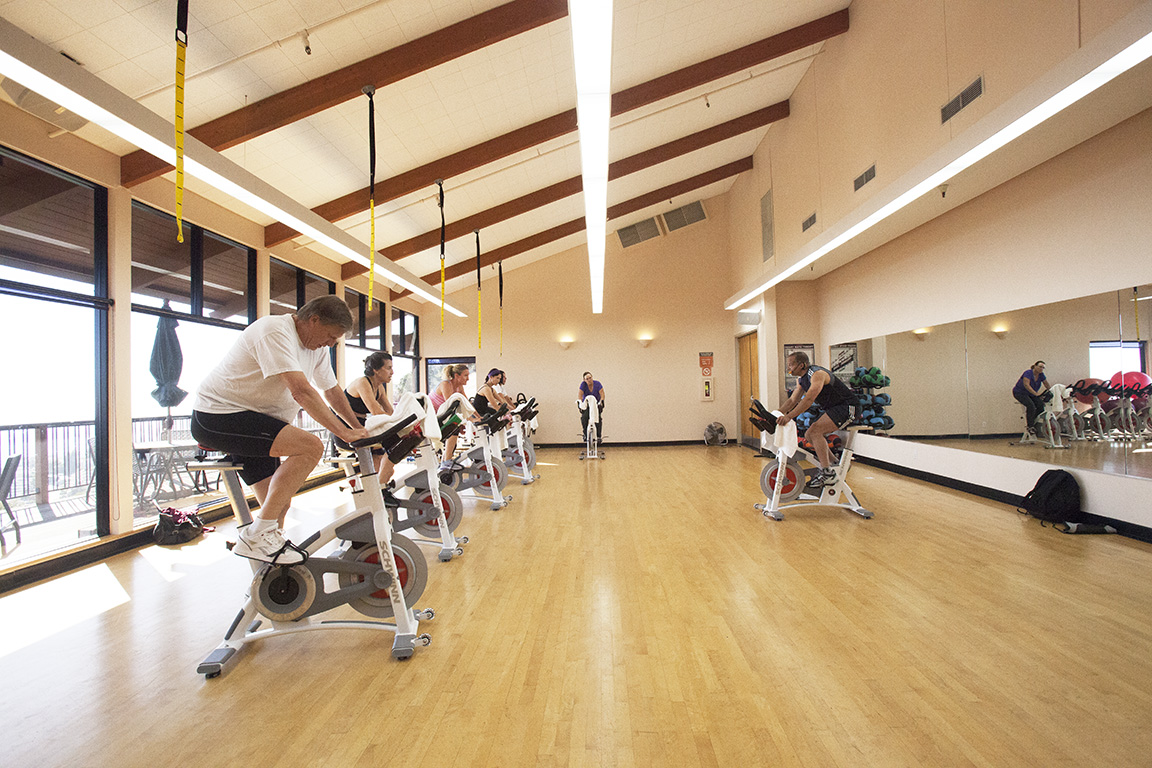 One of the exercise studios.